Company Profile
Aptagen, LLC is a global leader in aptamer development with over 25 years of experience generating high affinity and specifically-binding aptamers for small molecules, proteins, cells, and tissues. We produce state-of-the-art target-recognition elements for diagnostics, therapeutics, and bio-industrial applications.
Aptagen has grown from a one-man operation with the ingenuity and support of interns, graduate students, and post-docs to a tight-knit developing business with a world-class team of scientists, servicing clients ranging globally from research academics at top-tier institutions to BigPharma companies. Aptagen was named as a finalist for the "Top Emerging Business of the Year" of 2011 by Central Penn Business Journal. Aptamers are an emerging technology that is poised to become the next evolution in diagnostics and drug discovery. Aptagen continues to play a leading role in developing aptamer technology that will assist in the treatment and diagnosis of various diseases. Today, Aptagen is a leader in the field of aptamers and has a strong reputation for "Taking on Challenging Projects, and Delivering Positive Results."
Aptagen was formed in 2004, and operations began two years later in 2006. Aptagen is located in Jacobus, PA, a suburb of York, beautifully surrounded by hiking and horseback riding trails near Lake Williams and Lake Redman. We are conveniently situated off of Interstate 83. The facility is a forty-minute drive from Johns Hopkins University and Hershey Medical Center.
Dr. Caltagirone, who has over 25 years of research and business experience in start-ups, is the President & CEO of Aptagen, LLC. A native of York, PA, he began his studies at the University of the Sciences in Philadelphia with a bachelor's degree in Biochemistry followed by a Ph.D. in Neuroscience from Drexel University. He completed his thesis on "Proton-Sensitive Ribozyme Switches with Molecular Memory" at Yale University. His training and technical skills are primarily in the area of Molecular Biology with several patents and publications under his name.
Michelle is originally from Lancaster, Pennsylvania. She earned her Associates Degree from Consolidated School of Business. Before coming to Aptagen, she was a judicial secretary. She has over 10 years' experience in an office setting.
Weihua began basic studies at Nankai University in China, and continued advanced training at Nankai, Harbin Medical University (China) and IPK (Germany). In US, he has focused on R&D of Aptamer and Anti-Sense strategies for more than 25 years.
Albert Liao earned his bachelor's degree from Johns Hopkins University in the field of Biomedical Engineering. He then participated in the internship program and graduated to assume the Lab Director position. In his time at Aptagen, Albert contributed to many aspects of the lab, including Aptamer R&D and Oligonucleotide Synthesis.
Cory Benson earned his bachelor's degree in biology from Arcadia University. After graduating from Aptagen's internship program in May 2015, he assumed the position of Project Manager. His current responsibilities include carrying out SELEX experiments, improving upon Aptagen's established protocols, and training interns.
How to Apply
Aptagen Interns
Jorge L. Garcia
University of Pittsburgh
Neuroscience
01/20 - 05/20
Meredith D. Davis
Dickinson College
Biochem & Molecular Bio
09/19 - 03/20
Brianna L. Ankney
University of Pittsburgh
Biology & Chemistry
09/19 - 03/20
W. Nate Hoxie
UMBC
Chemistry
06/19 - 12/19
Jacob R. Shaw
Towson University
Molecular Biology
09/18 - 5/19
Andrew Yuhas
University of the Sciences
Biology
09/18 - 12/18

Lauren A. Smith
George Mason University
Bioengineering
09/18 - 2/19
Mangyin 'Matthew' Mo
Penn State University
Biomedical Engineering
06/18 - 12/18
Benjamin J. Rose
Penn State University
Biochem & Molecular Bio
01/18 - 07/18
Jay Patel
Penn State University
Chemical Engineering
01/18 - 07/18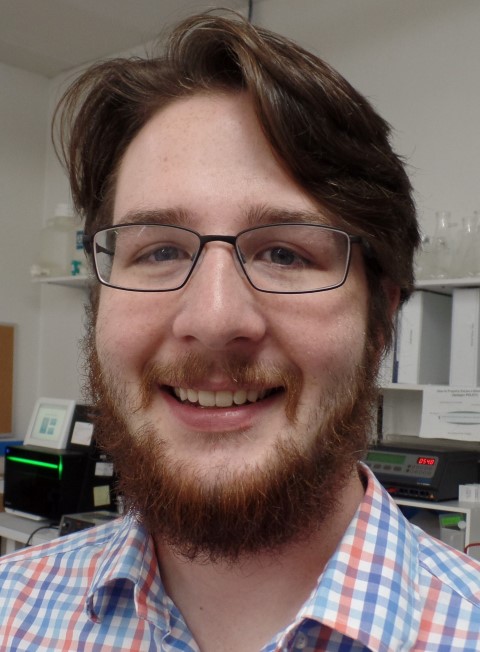 Aaron J. Embry
Millersville University
BAS. Biology
06/17 - 02/18
Anna M. Waite
Rutgers University
Masters of Science
05/17 - 12/17
James S. Lyons, Jr
University of Maryland
Ph.D. Candidate, Molecular Medicine
06/16 - 12/16
Adam D. Poff
Gettysburg College
Biochem & Molecular Bio
05/16 - 03/17
Erika Gedvilaite
Penn State University
MS, Biotechnology
05/16 - 12/16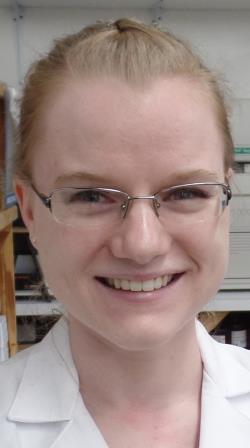 Melanie Hardy
University of Maryland
Biochemistry/Math
03/15 - 09/15
J. Cory Benson
Arcadia University
Biology
09/14 - 05/15
Brittany Copenhaver
York College of PA
Biology
05/14 - 01/15
Jenny Liu
John Hopkins University
M.S.E. in Chemical & Biomolecular Engineering
01/14 - 08/14
Robert Nwokonko
Kutztown University
Biology/Pre-medical
07/13 - 04/14
Raphael Williams, BS
Clarion University
Molecular Biology
06/13 - 11/13
Andrew Sutton, BS
York College
Biology
04/13 - 11/13
Sara Wing
York College
Biology and Chemistry
09/12 - 02/13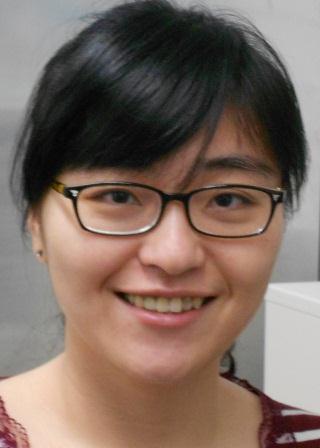 Tsai-Chin (Donna) Wu, Ph.D.
University of Illinois
Bioengineering/Nanotechnology
08/12 - 03/13
Matthew J. Murray, BS
Dickinson College
Physics
07/12 - 03/13
Houng Nguyen
Penn State
Biology
06/12 - 12/12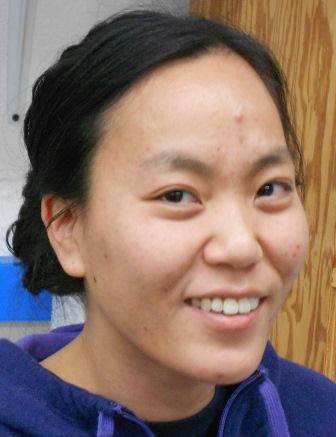 Jennifer Minteer, BS
Harrisburg University
Biotechnology
06/12 - 11/12
Amiee M. Green, BS
Kutztown University
Biology
05/12 - 10/12
Kelsey Weren
Gettysburg College
Biology
01/12 - 05/12
Matthew Gladfelter
York College
Mechanical Engineering
01/12 - 02/13
Albert M. Liao, BS
Johns Hopkins University
Biomedical Engineering
01/12 - 10/12
Caitlin Nealin, M.S.
Georgetown University
Biotechnology
10/11 - 04/12
Chelsea N. Thompson
Millersville University
Biology
05/11 - 12/11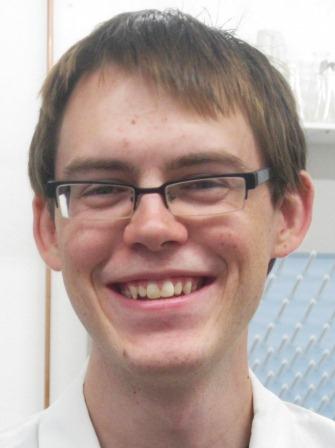 Kyle Kentch, B.S.
University of Rochester
Biomedical Engineering
03/11 - 12/11
Kevin P. Jackson, BS
Liberty University
Biology with Pre-Med
11/10 - 09/11
Amy R. Smith, BS
Temple University
Biology/Biochemistry
11/10 - 03/11
Norman Rogers, BS
Salisbury University
Biology
10/10 - 03/11

Christopher Dower, BS
Millersville University
Biological Sciences
10/10 - 08/11
Dane Kikola
Millersville University
Biology
09/10 - 08/11
Anne Nixon, BS
Penn State University
Biology
080/10 - 06/11
Katherine E. Eisner
Loyola University
Biology
06/10 - 09/10
Kristen Sheaffer
Millersville University
Biology
05/10 - 01/11
Aaron Montani
Millersville University
Biology
05/10 - 01/11
Dionisi Daoularis
Drexel University
Biomedical Engineering
05/10 - 09/10
Sakkaphan Sawatphanit
Bucknell University
Biochemistry
12/09 - 08/10
C. Nicole Groves, BS
Towson University
Biology
07/09 - 06/10
Marija Debeljak
Millersville University
Biology
06/09 - 04/10
Jason Huska
Millersville University
Molecular Biology
05/09 - 20/10
Karen Kofroth
Millersville University
Molecular Biology
04/09 - 08/09
Ron Ho
York College
Biology/Pre-medical
02/09 - 06/09
Jamie S. Harper
York College
Biology
01/09 - 10/09
Nadine Chase, BS
Penn State York
Science
12/08 - 07/10
Derek J. Jendras
York College
Biology
07/08 - 05/09
Andy L. Ngo, BS
York College
Biology
07/08 - 06/09

Bethany N. nEILL
Franklin & Marshall College
Biology
05/08 - 11/08
Mitchell B. Crawford
Millersville University
Molecular Biology
05/08 - 01/09
Raisa Janella N. Cheng
York College
Biology
05/08 - 11/08
Shelly L. Wesner, BS
York College
Biology
02/08 - 06/08
Jose L. Pelliccia, BS
Millersville University
Biology, Molecular/Biotech
01/07 - 08/08

Elliot Eckard
Penn State York
Science
01/07 - 07/10
Vladimir Torres
Millersville University
Molecular Biology
01/07 - 01/08
Sameer Shah
Millersville University
Biology, Molecular/Biotech Option
01/07 - 12/07
Alexis Norris
Millersville University
Molecular Biology
01/06 - 01/07