Back to Search Results
Aptagen, LLC
Fibrinogen (85A) (T-Modified)

(ID#

7986

)
300 mM NaCl, 5 mM MgCl2, 20 mM Tris-HCl at pH 7.6
60-Fold increase in ability to bind Glycosylated Fibrinogen vs. Non-Glycosylated.
All Thymines are modified in the structure to incorporate Boronic Acid.
5'-dCpdCpdTpdTpdCpdGpdTpdTpdGpdTpdCpdTpdGpdCpdCpdTpdTpdCpdGpdTpdApdGpdCpdGpdGpdApdTpdCpdGpdApdApdTpdTpdApdCpdGpdCpdGpdTpdTpdApdApdCpdGpdGpdCpdApdApdCpdCpdGpdApdTpdApdApdCpdGpdGpdGpdApdCpdCpdGpdApdTpdTpdGpdCpdApdCpdApdCpdCpdCpdTpdTpdCpdApdGpdApdApdTpdTpdCpdGpdCpdApdCpdCpdAp-3'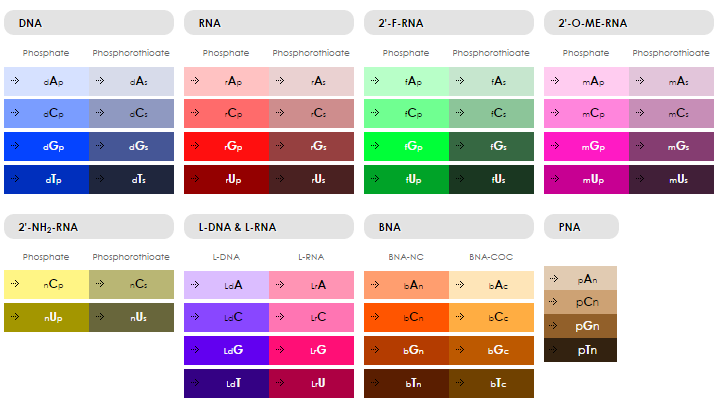 Note: Information on this aptamer oligo was obtained from the literature and hasn't been validated by Aptagen.
Li M., Huanh Z., Du L., Altier C., Fang H., Wang B. 2008. Selecting Aptamers for a Glycoprotein through the Incorporation of the Boronic Acid Moiety. Journal of American Chemical SOciety 138(38): 12636-12638. Miyakawa, Shin, et al. "Structural and molecular basis for hyperspecificity of RNA aptamer to human immunoglobulin G." RNA Journal 14,(2008): 1154-1163.
Have your aptamer oligo synthesized ORDER AND PAY