Back to Search Results
Aptagen, LLC
1-F

(ID#

7988

)
No binding detected by flow cytometry against cell lines: U937, CA46, 468, LNCAP. No binding detected by fluorescence microscopy against U937.
5'-dGpdApdGpdGpdCpdApdTpdApdCpdCpdApdGpdCpdTpdTpdApdTpdTpdApdTpdTpdGpdGpdGpdGpdCpdCpdGpdGpdGpdGpdCpdApdApdGpdGpdGpdGpdGpdGpdGpdGpdTpdApdCpdCpdGpdTpdGpdGpdTpdApdGpdGpdApdCpdApdGpdApdTpdApdGpdTpdApdApdGpdTpdGpdCpdApdApdTpdCpdTpdGpdCpdGpdApdAp-3'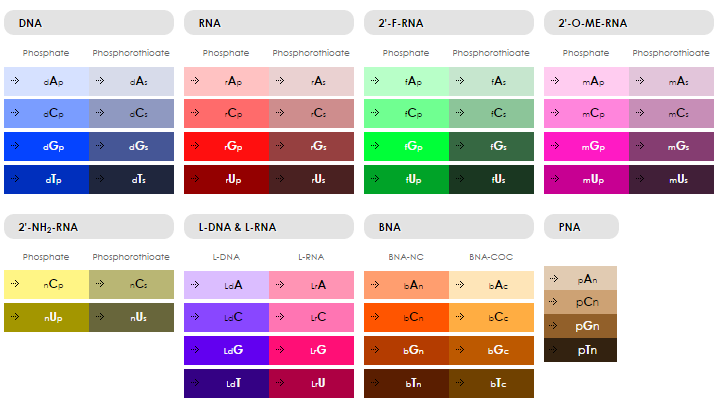 Note: Information on this aptamer oligo was obtained from the literature and hasn't been validated by Aptagen.
Zhao, N, Pei, S-N, Qi, J, Zeng, Z, Iyer, SP, Lin, P, et al. (2015). Oligonucleotide aptamer-drug conjugates for targeted therapy of acute myeloid leukemia. Biomaterials 67: 42-51 Miyakawa, Shin, et al. "Structural and molecular basis for hyperspecificity of RNA aptamer to human immunoglobulin G." RNA Journal 14,(2008): 1154-1163.
Have your aptamer oligo synthesized ORDER AND PAY